MEET OUR Organizing Committe
Shlomo Rottem
Israel
Organizing Committee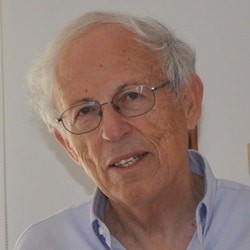 Shlomo Rottem Emeritus Professor of Microbiology and Molecular Genetics, at the Hebrew University-Haddasah Medical School, Jerusalem, Israel.
Education: Ph.D. (1968) from the Hebrew University of Jerusalem; Postdoctoral Fellow at the Dept. of Microbiology, Sanford Univ., Sanford, CAL.
Professional Experience: (1969-1970). Visiting Scientist (1974-75) and distinguished Visiting Scientist (1984-85 and 1991) at CBER, Food and Drug Administration, Bethesda, MD. Visiting Professor at the Dept. of Chemistry, Harvard Univ., (1979-80). Visiting Scientist at UC-San Diego, (1991); UC-Berkeley, (1995); Max Planck Institute Berlin, (2002); UC-Irvine, (2004) and Columbia Univ., (2006).
Positions held: Chairman of the Institute of Microbiology, 1982-85; Chairman of the organizing committee of the 1984 IOM meeting; Chairman of the Scientific Committee of the IOM 1990 meeing; Chairman of the HU Dept. Of Membranes and Ultrastructure Res. 1986-90; Chairman of the HU Infrastructure Committee and of the Developing Committee of the faculty of Medicine; President of the Israeli Society of Microbiology.
Publications and Awards: Over 230 publications in mycoplasmology in key international Journals. Fulbright award (1968-1970); Klieneberger Nobel award (1988) and a variety of national and international awards.